BRAND

DESCRIPTION
Loyalty program based on a rewards catalog to accumulate points following rewarding actions and clustered contests activated over the year.
developed the dynamics of the program;
created the rewarding platform to manage the points assignment and the prize requests;
realized the back-office to monitor data, calculate, and automatically distribute points;
provided the prize catalogue;
activated over 50 partnerships with various brands;
created the contests mechanics;
developed the creativity of the initiative;
managed the initiative from a legal point of view;
took care of communication with participants through eDMs;
provided customer care service.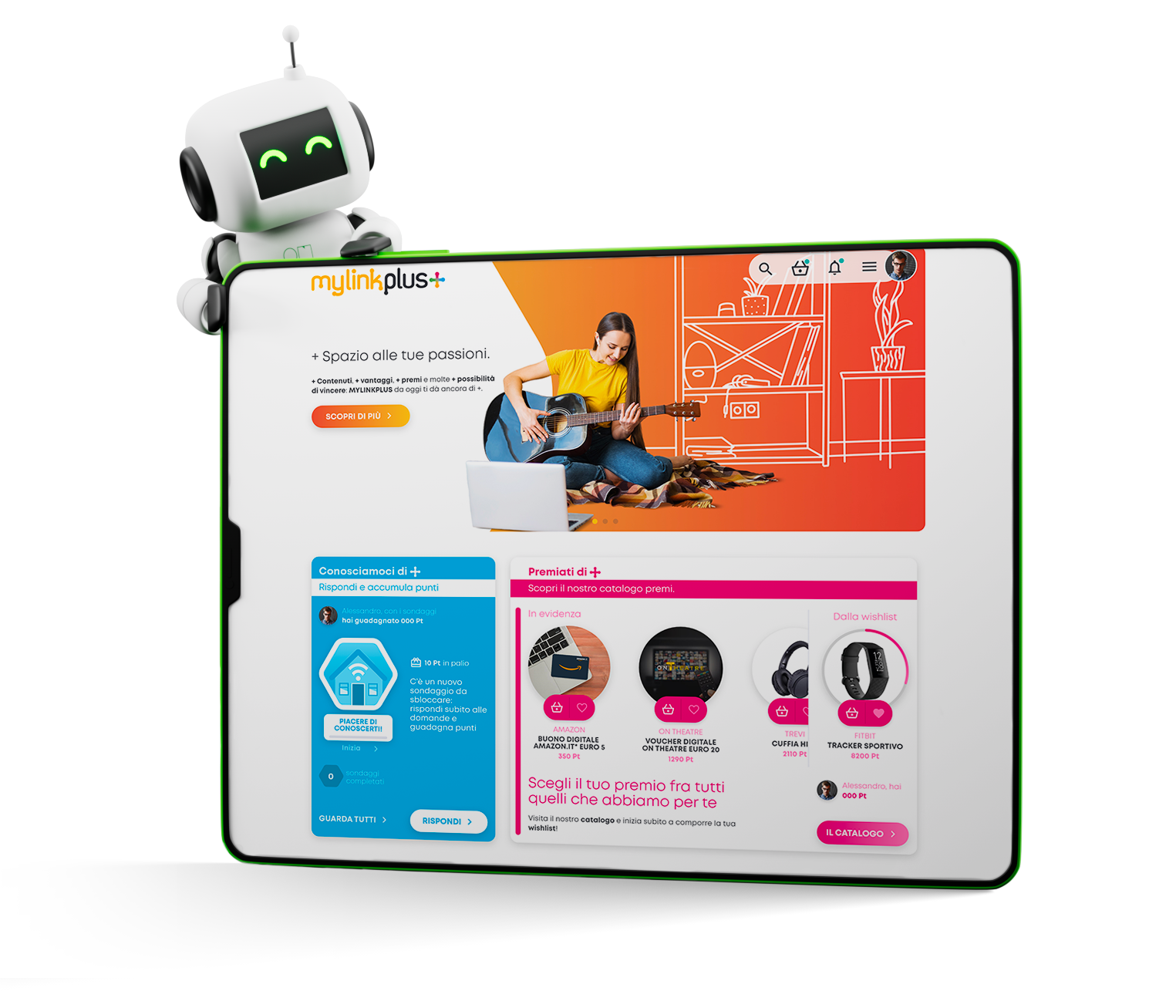 The campaign registered 2 million page views in the first six months, 40% eDMs open rate, over 45,000 entries for the contests.