BRAND

TYPE
Incentive & Gamification
DESCRIPTION
Incentive initiative with the aim of raising the sales of Wind3 products and services and increasing engagement in training activities at Italian points of sale.
developed the dynamics and game mechanics;
created the rewarding platform to manage the assignment of points and prizes;
developed the creativity and communication of the initiative;
managed the initiative from a legal point of view;
managed the storytelling and gamification;
provided customer care service.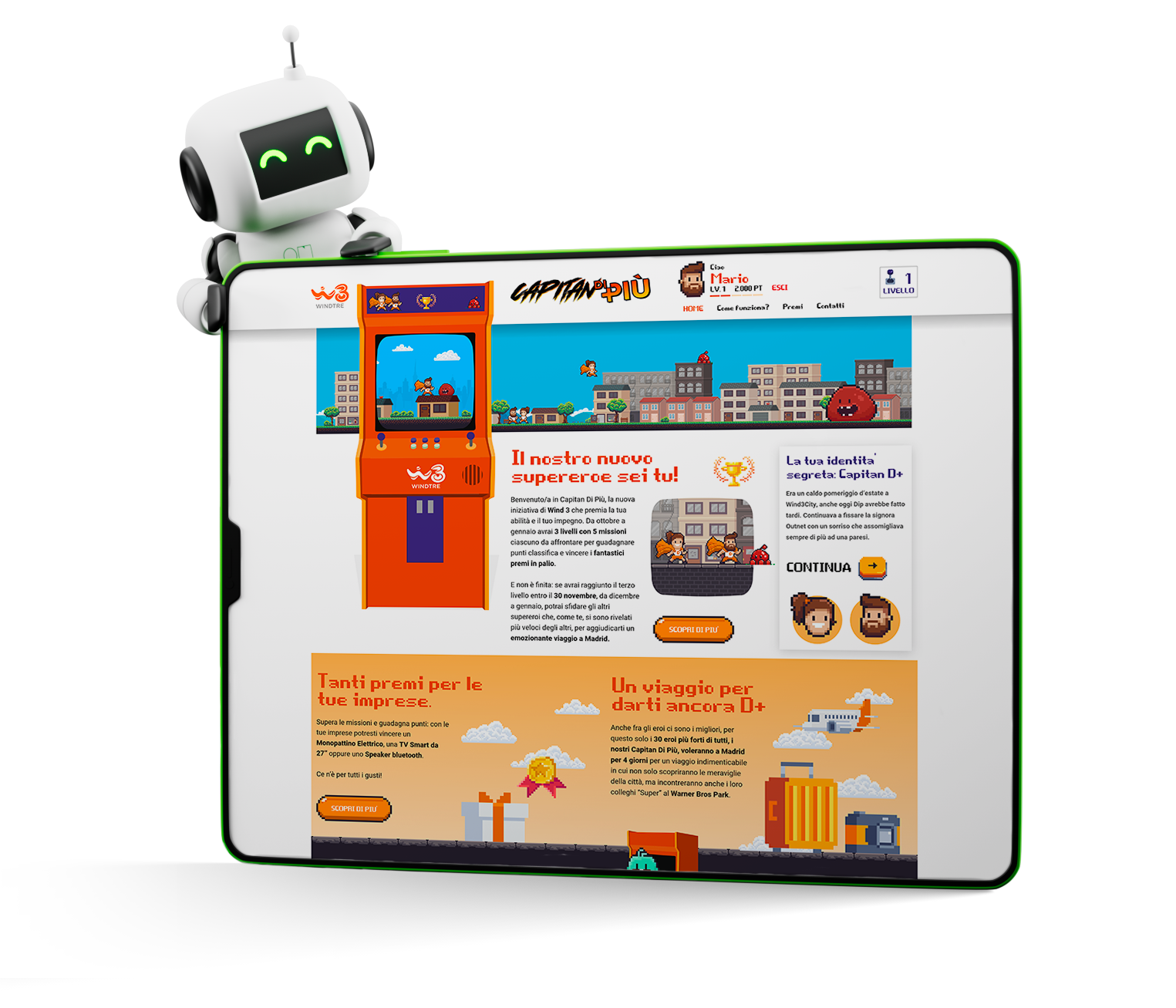 To make this project extremely engaging, the style and storytelling of the Gamification was inspired by the earliest video games: an ironic blast from the past designed to make the challenges more captivating and training a fun moment!