BRAND

DESCRIPTION
Incentive program related to the achievement of turnover objectives, characterized by periodical Boosters to increase scores.
developed the rewarding mechanics by inserting accelerators;
managed the initiative from a legal point of view;
developed the front-end and creativity of the platform dedicated to dealers;
provided the prize catalog with over 20,000 items;
created the back-office that allows to import personal data, calculate, and automatically distribute points;
took care of the communication towards participants;
provided customer care service.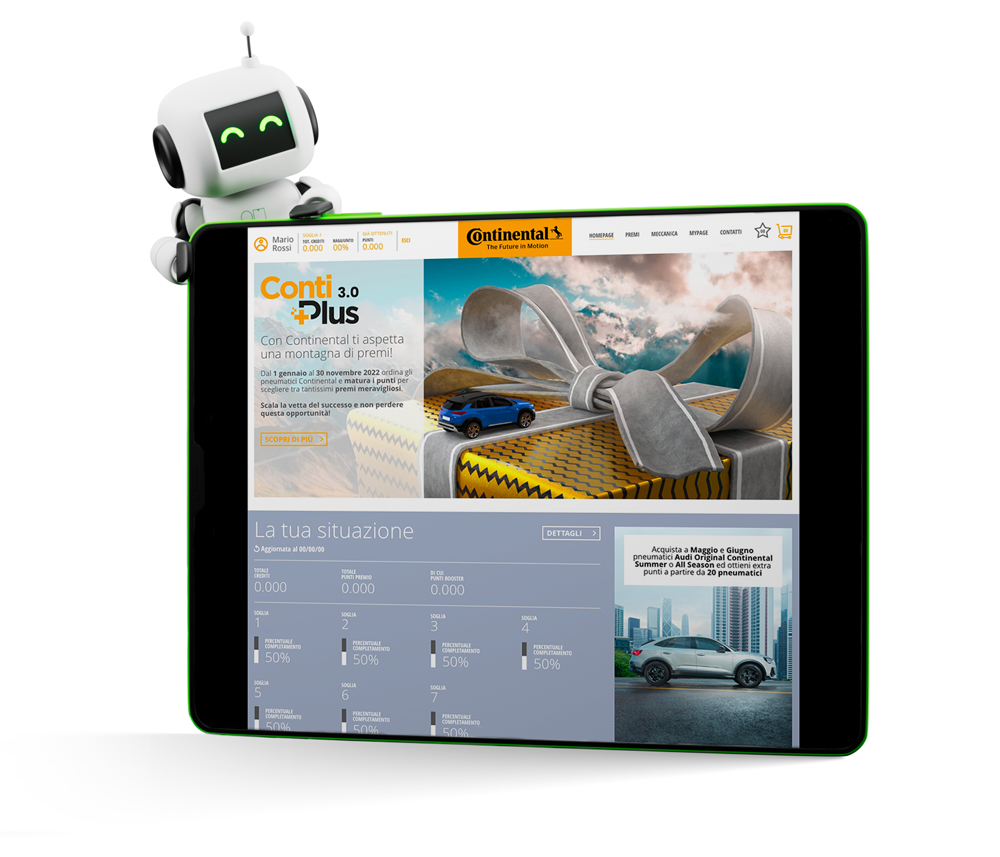 To make the initiative more engaging and foster the achievement of certain business objectives, we have included periodic Boosters that have proved to be highly functional.