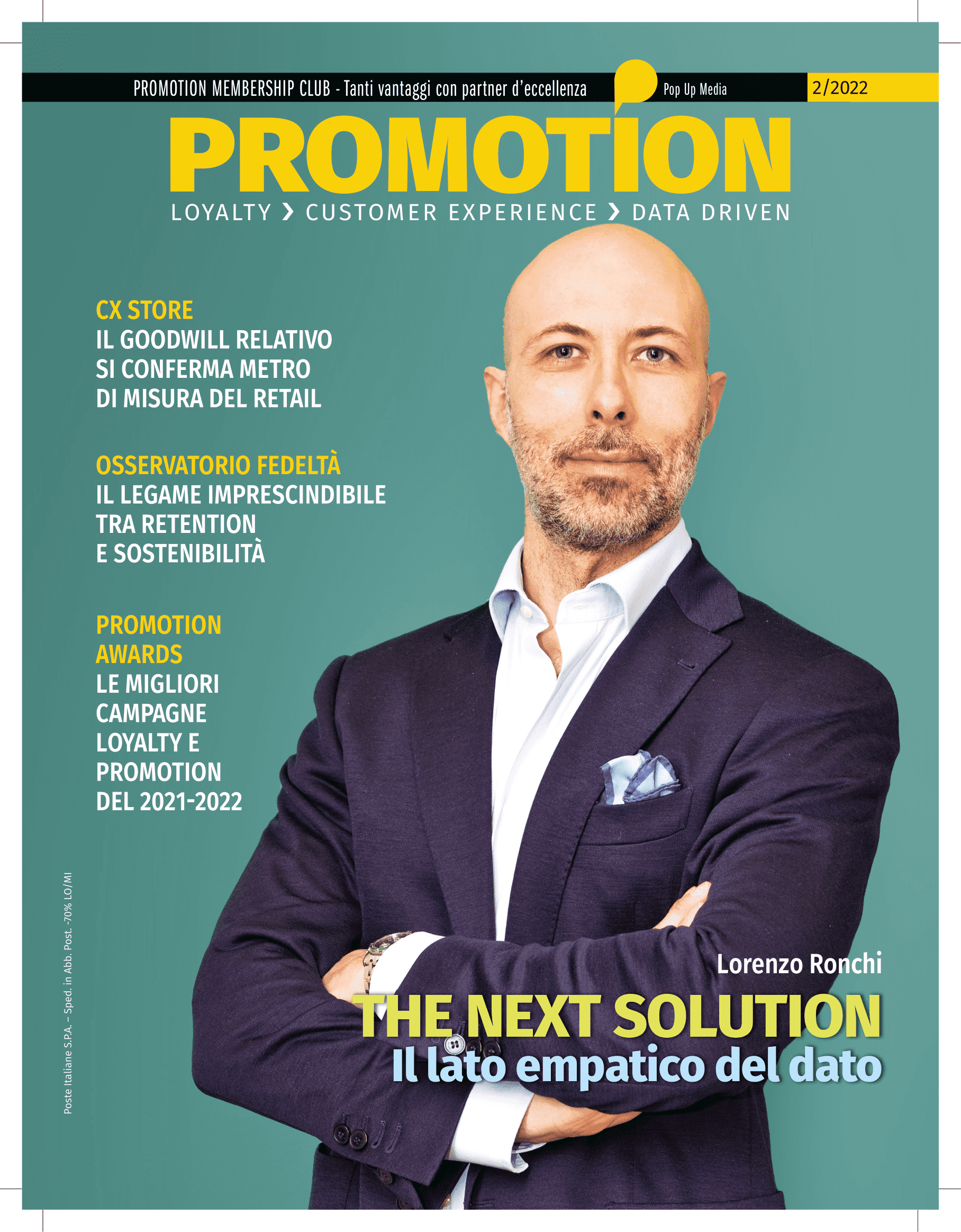 The Next Solution on the cover of Promotion Magazine: the empathic side of data
Lorenzo Ronchi talks about the Lead 360 approach, a main feature of the agency's approach to engagement.

A Martech company that, starting from data, aims at engaging the user in increasingly personalized and effective Loyalty and Engagement activities. The new The Next Solution is all here: in an empathic approach to Data Lake, able to support companies in building a lasting and valuable relationship with their users, customers or employees.
It was Lorenzo Ronchi, the General Manager of the agency, to present it, in the cover story of Promotion Magazine. Lorenzo joined the agency in January 2021, marking a change of pace by reorganizing the company and switching it from product centric to customer centric.
"We have focused on a pool of young talents – Ronchi told Andrea Demodena – to make The Next Solution the Martech company of the Next Group, specialized in the design, development and data-driven management of loyalty and engagement activities aimed at B2C and B2B channels".
H3 An agency that looks to the future: word of Marco Jannarelli.
An evolution strongly desired by Next Group president, Marco Jannarelli, who declared: "Next has always aimed at something able to go beyond, close in time, but also in space: which looks to the future but is close to customers. And to attain this goal, we adopt all the most advanced tools and skills".
More Loyalty & Engagement news