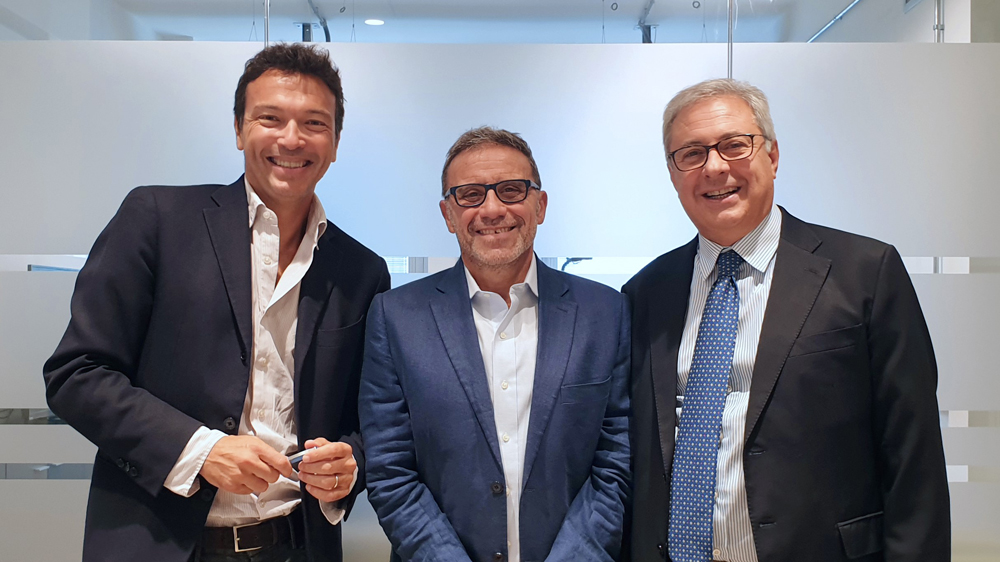 Communication agency Adverteam enters the Next Group
Next Group acquires Adverteam and its expertise in consumer communication, ADV, retail experience and branded content.

Next Group, the communication hub led by Marco Jannarelli, continues its growth path with the acquisition of Adverteam, a historic Milanese agency that this year celebrates its 50th anniversary.
Next Group already presides over the market of large events, conventions and incentives through its business units The Next Event and The Next World, and the field of promotions and incentive and loyalty campaigns with The Next Solution. Today, the Group welcomes a new company with a clear vocation for consumer communication.
In recent years, Adverteam has played a leading role in the field of B2C events, retail communication – experimenting with the most varied formats of experiential shopping – and advertising, both above and below the line.
"This acquisition represents a significant resource in our offer, distinguished by specific and complementary know-hows", says Marco Jannarelli, President of Next Group. "The complementarity of our businesses, the experience and professionalism of our team members and a clear elective affinity have convinced us to acquire Adverteam. Thus, we will enhance and further expand the synergies of the Group in a great new challenge that we are facing with the enthusiasm and passion that always inspire us."
Alberto Damiani, Managing Director of Adverteam declares: "In an increasingly competitive market, the dimensions are today an essential variable. Not just for a desire for gigantism, but rather for the possibility of creating synergies, both in terms of skills and commercial opportunities. Entering such an important group is an extraordinary opportunity for growth. Next, in fact, concentrates a level of professionalism that has no equals in the Italian and international markets. Being able to share all this "intelligence" was an opportunity that we could not miss out. Growth plans for the coming years are very ambitious and we believed it was the right time to seize this extraordinary opportunity".